Do I need flood insurance?
Who needs flood insurance and how much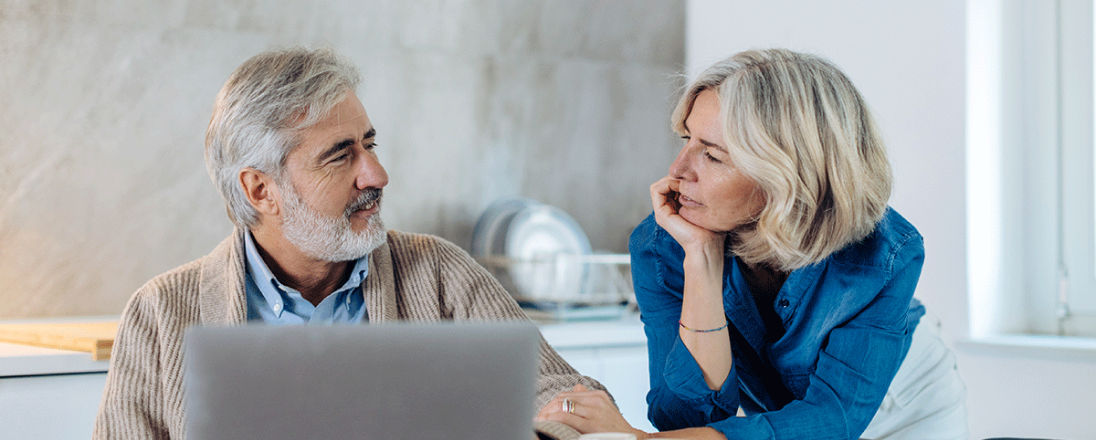 Floods are one of the most common natural disasters, and no home is completely safe from them,1 yet many still wonder, "Do I need flood insurance?" Merely one inch of water in a home can cost more than $25,000 in damages2 – and since most homeowners insurance doesn't cover flood damage, having flood insurance can mean the difference between rebuilding and financially struggling.
While having homeowners insurance is a great way to protect your property and belongings, read your policy to see if you have adequate insurance coverage for events such hurricanes, floods or other natural disasters. If it doesn't, it's important to consider flood insurance to fill any gaps left by your other insurance policies.
WHAT IS FLOOD INSURANCE?
Flood insurance is a standalone insurance policy that provides coverage for damage and losses from flooding, regardless of the cause. This insurance is underwritten by the federal government through the National Flood Insurance Program, but you purchase it from your insurance company.
HOMEOWNERS VS. FLOOD INSURANCE COVERAGE
Flood insurance pays for damage when naturally occurring flooding affects at least two acres of land and a minimum of two properties, so it won't cover damage from your overflowing bathtub. (Your regular policy might.)
Let's look at some examples of when you might need flood insurance. Say a water main in your town broke due to a storm. This breakage then caused flooding to your home. Your homeowners insurance could cover the structural damage to your house, but not your personal property. Meanwhile, if a hurricane hits and causes flooding, the damages wouldn't be covered by homeowners insurance. You can't predict either of these events – so why take the risk of not being covered?
WHO NEEDS FLOOD INSURANCE?
Homes and businesses with government-backed mortgages that are in high-risk flood areas are required to have flood insurance. Even if you live in a moderate- to low-risk area, your lender may require you have flood insurance.
If you're not required to have flood insurance, it's still worth considering – because there's a 1 in 4 chance you'll experience a flood at some point during a 30-year mortgage, according to the Federal Emergency Management Agency.3
TYPES OF FLOOD INSURANCE
There are two types of flood insurance: NFIP policies and private flood insurance.
NATIONAL FLOOD INSURANCE PROGRAM
NFIP is a government-backed program offered through FEMA. Business owners, homeowners and renters in high-, moderate- and low-risk areas can purchase these policies to help protect themselves from the effects of a flood. It provides coverage for up to $250,000 for the structure of the home and $100,000 for possessions within the home. To see if your community qualifies, visit FEMA's Flood Map Service Center or Eligible Communities list.
COVERAGE
While standard NFIP policies cover many major flood damages, you'll have to purchase other separate policies to ensure what you want covered is covered.
NFIP contents coverage protects:
Carpets not included in building coverage (e.g., carpet installed over wood floors)
Curtains
Microwave oven
Personal belongings, such as clothing, furniture and electronic equipment
Portable and window air conditioners
Valuable items, such as original artwork and furs (up to $2,500)
Washer and dryer
NFIP building coverage protects:
Detached garages
Electrical and plumbing systems
Foundation walls, anchorage systems and staircases.
Fuel tanks, well water tanks and pumps, and solar energy equipment
Furnaces and water heaters
Permanently installed cabinets, paneling and bookcases
Permanently installed carpeting
Refrigerators, cooking stoves and built-in appliances like dishwashers
Window blinds
Building and contents coverage does not cover:
Cars and most self-propelled vehicles, including their parts
Currency, precious metals, stock certificates and other valuable papers
Financial losses caused by business interruption
Personal property kept in basements
Property outside of an insured building. For example, landscaping, wells, septic systems, decks and patios, fences, seawalls, hot tubs and swimming pools
Temporary housing and additional living expenses incurred while the building is being repaired or is unable to be occupied
COST
Based on where you live, your community's flood risk, your deductible and your specific policy, the average cost for flood insurance is about $800-$1,200 per year.4
PRIVATE FLOOD INSURANCE
Private flood insurance policies cover homes that have a replacement cost of more than $250,000. They can also cover certain living expenses due to the flooding that the NFIP can't, such as temporary housing. Unlike NFIP policies, private insurers can cancel your policy at any time if your area's flood risk is deemed unacceptable (e.g., if your location's flood risk changes based on FEMA's discretion).
HOW MUCH DO I NEED?
To understand how much flood insurance you'll need, consider the worst-case scenario: How much would it cost to rebuild your entire home and replace its contents? If the cost of rebuilding would be under $250,000 and the replacement of your possessions would be under $100,000, NFIP will offer sufficient protection. You can reach out to your homeowners insurance company to help determine these values.
If it's higher, it's time to contact private insurance companies to help determine the additional coverage you'll need. For instance, if your home's value is $350,000, you could purchase private flood insurance to fill the $100,000 gap.
IF IT CAN BE FLOODED, GET IT COVERED
You don't need to live in a high-risk area to need flood insurance. In fact, between 2014 and 2018, homeowners residing in low- to moderate-risk areas filed more than 40% of NFIP flood insurance claims and accounted for one-third of federal flood disaster assistance issued. The average flood claim payout in 2019 was $52,000, according to the NFIP.
Flood insurance usually doesn't take effect for 30 days from purchase, so don't wait for the next storm to start considering this insurance – because by then, it could be too late. Visit FloodSmart.gov to learn more and find an agent near you.
1 World Health Organization. (2021). Floods. Retrieved December 27, 2021, from who.int/health-topics/floods
2 Federal Emergency Management Agency. (2021). Retrieved December 27, 2021, from fema.gov
3 3 Federal Emergency Management Agency. (2021). NFIP Flood Studies and Maps. Retrieved on December 27, 2021, from fema.gov/floodplain
4 State of Connecticut Insurance Department. (2021). Flood Insurance Fact Sheet. Retrieved on December 27, 2021, from portal.ct.gov/CID
Neither Financial Engines Advisors, L.L.C. nor any of its advisors sell insurance products. Edelman Financial Engines affiliates may receive insurance- related compensation for the referral of insurance opportunities to third parties if individuals elect to purchase insurance through those third parties. You are encouraged to review this information with your insurance agent or broker to determine the best options for your particular circumstances.