What is an umbrella insurance policy?
Consider umbrella insurance for coverage against risks you know about – and those you don't.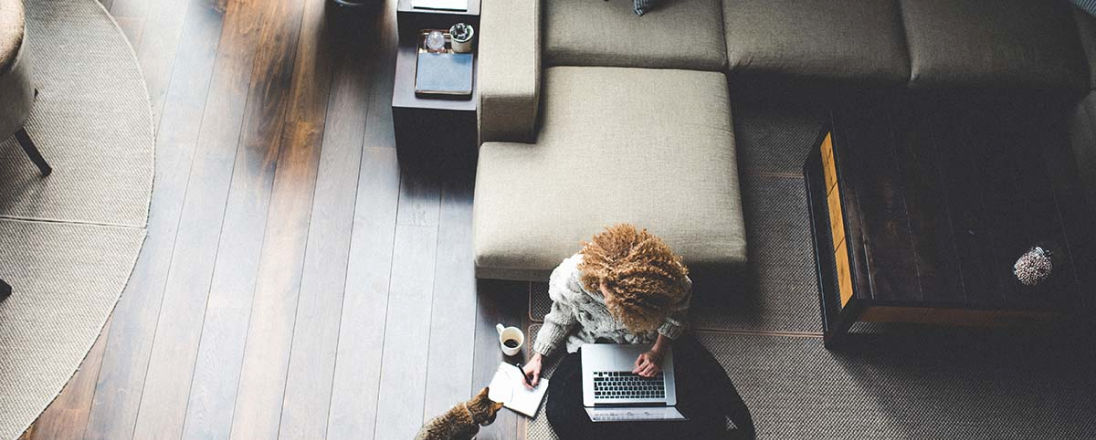 Like most people, you probably already pay for many different kinds of insurance coverage, and as the terminology is pretty straightforward, it's easy to know which type applies to which situation.
For example, you know that an auto insurance policy covers your car, homeowners insurance covers your house, life insurance covers you in case of death, and health insurance will cover your bills should you become ill. There's even flood insurance to recover losses due to flooding.
While all of these policies help protect your assets and finances in the event of an accident or natural disaster, they do come with a liability limit. If a claim exceeds this amount, you might be left to pay the rest out of pocket.
That's where umbrella insurance comes in.
An umbrella policy, also known as excess liability insurance, offers extra protection for times when your regular coverage limit falls short of a claim.
How does umbrella insurance work?
To better illustrate how this additional personal liability coverage works, take, for example, the following story.
While driving in a grocery store parking lot, a woman accidentally hit a pedestrian with her car. The woman who was struck survived but suffered significant injuries.
The woman who'd been driving felt terrible about the incident. She was also worried that she now faced a costly lawsuit over a liability claim. With life savings of about $1 million, she feared that she'd lose it all if a judge demanded that she pay the victim's medical bills and damages for the victim's pain and suffering.
She had an auto policy, but the coverage limit was $500,000. Due to the severity of the victim's injuries, the lawsuit was certain to seek more than that – placing the driver's life savings at risk.
Fortunately, she had personal umbrella insurance. It cost a couple of hundred dollars each year – and it provided her with an additional $1 million of coverage beyond her car insurance.
Thanks to the excess liability coverage, her insurance company handled the whole transaction. The insurer paid all the legal fees, as well as the claim (in full), allowing the woman to keep her life savings. And she had peace of mind knowing that the victim received all the money she needed.
If you don't have a personal umbrella policy, your life savings may be at risk due to unexpected, unforeseen, unpredictable and unintentional acts that cause damage or harm to others or their property.
What does umbrella insurance cover?
The short answer: a lot of things your regular insurance policies don't. Think of it this way, when you go out in the rain, a hat protects your head, gloves protect your hands, and boots protect your feet, but you still use an umbrella for overall protection. Hence the name umbrella insurance.
While policies vary, they typically cover you and other household family members against lawsuits pertaining to:
Damages to someone else's property
Injuries inflicted on another person
Libel, slander and defamation
Malicious prosecution and false imprisonment
And in a world where you can sue and win over seemingly trivial incidents, you should consider getting umbrella insurance for liability protection.
A simple, inexpensive and easy-to-get umbrella insurance policy could save you millions of dollars – and a lot of heartache. Its purpose is to provide extra coverage beyond the limits of your existing insurance policies. However, if you've ever been caught in a torrential downpour, you know that umbrellas don't always cover everything.
While extra liability coverage offers extra protection for injuries or damages to others, it doesn't cover your own medical bills, car repairs or any other damage to your personal property. These costs are typically covered by your health or car insurance.
If you own a business, a personal umbrella policy won't cover any of its liability. For this, you'll need a separate business policy. Personal umbrella insurance also tends to exclude boats and other watercraft unless you already have boat insurance in the underlying policy.
In addition to personal injuries and property damage, these policies won't cover liability related to criminal activity or a breach in contract.
Here's what you need to know about umbrella insurance
Despite the gaps in umbrella insurance coverage, these policies offer a vital layer of protection against potential lawsuits. But before you go searching for a policy, there are a few things you should know:
An umbrella policy provides extra insurance coverage beyond your existing auto and homeowners policies. That's why they call it an umbrella policy – it covers pretty much anything that might go wrong.
An umbrella liability policy is not expensive. A $1 million policy costs a few hundred dollars a year.
Umbrella insurance is usually available only from your auto or homeowners insurer, as your current insurer is already liable for your claims, so it is more willing to add umbrella coverage. However, there are some exceptions to this (more on that in a minute).
The lowest premium doesn't necessarily indicate the best policy. If you're paying less, you're likely getting a policy with fewer benefits or more exclusions.
Make sure you understand the coverage you're getting. Your policy's declarations page summarizes the coverage, but it's best to read the entire policy.
How much does umbrella coverage cost?
At this point, you're likely wondering how much umbrella liability insurance costs. Fortunately, a policy really isn't all that expensive. A $1 million policy only costs a few hundred dollars a year. This high liability limit and low cost provides additional value – but there's a small catch.
Generally speaking, your insurance company can require you to upgrade your current policies to the maximum coverage level before you can purchase umbrella insurance. If you're considering buying an umbrella policy, be sure to keep these added costs in mind. On the other hand, if you're already paying for the max coverage, you won't have to worry about the added costs.
Is an umbrella insurance policy right for you?
While everyone needs to have an auto insurance policy if they drive, you aren't legally required to own an umbrella policy. So, why pay for the extra protection? Well, if you own a lot of assets or you're at a greater risk of getting sued, the extra liability insurance might be worth it to prevent potential losses.
These risks can include things like:
Owning significant assets of high value
Accidents while traveling outside of the U.S.
Property that has a high chance of injuries, including firearms, pools, trampolines and more
Having a student driver in your household
Of course, the list doesn't end there – but if any of these are true for you, it might be worth buying additional coverage.
How much umbrella insurance should you buy?
Your coverage should be one to five times the value of your home. For example, if you own a $2 million house, buy an umbrella liability policy that provides $2 million to $10 million of coverage.
If you have a swimming pool, own a boat, have kids or entertain at home frequently, you may have higher risk and should consider additional amounts.
For example, everyone enjoys a party, but have you considered the potential consequences you might experience as a homeowner and host if an accident were to occur?
The following scenarios are not uncommon at parties:
Someone is injured in a fall and requires medical attention.
A guest suffers from food poisoning or an allergic reaction to the meal you serve.
Somebody drinks too much and causes an auto accident on the way home.
A fight breaks out and one or more people are injured.
But with a comprehensive umbrella insurance policy, you could be protected if you were sued.
Where can you buy an umbrella policy?
In our experience, the vast majority of consumers buy umbrella liability coverage from their home and auto insurance carriers. This is wise because doing so might get you discounts on other policies, and it's more convenient when paying. You're also more likely to have a better experience if you ever have to file a claim.
That said, there are indeed situations where an umbrella policy from a separate insurer is best. For example:
You own lots of real estate. Most carriers won't extend their umbrella coverage to more than a few property locations.
Your real estate is held in a trust or LLC (limited liability company). If so, you might need a policy from a company offering a "specialty umbrella" policy.
You or a household member has a bad driving record. Most insurers won't provide an umbrella policy if you or your teenagers have had too many tickets/accidents or a DUI.
You operate a business from your home. Homeowner policies don't generally cover losses due to business activities, and neither do their umbrella policies. So business owners working from home need a separate policy.
You need a lot of coverage. Many insurers won't cover you for more than $5 million. If you need more, you may have to go elsewhere.
Once you get an umbrella policy, make sure to check in with your homeowners insurance company to determine whether your coverage level is up to date. And it never hurts to shop around every few years to see if you might be able to lower your rates with another carrier.
Get the guidance you need on insurance
Without the right insurance coverage, you could be leaving your property and assets exposed to unnecessary risks. At Edelman Financial Engines, we work with clients to help protect them against the unexpected by guiding them through comprehensive insurance strategies.
As part of our integrated wealth management approach, we'll help you understand what you may need to consider while helping you stay on track with your goals. We recommend you review any liability insurance needs with your property and casualty insurance agent.
Reach out to one of our financial planners today to see how you can build, grow, protect and preserve your wealth.
Neither Financial Engines Advisors, L.L.C. nor any of its advisors sell insurance products. Edelman Financial Engines affiliates may receive insurance- related compensation for the referral of insurance opportunities to third parties if individuals elect to purchase insurance through those third parties. You are encouraged to review this information with your insurance agent or broker to determine the best options for your particular circumstances.