Financial markets news: 2022 midyear review
Looking beyond the headlines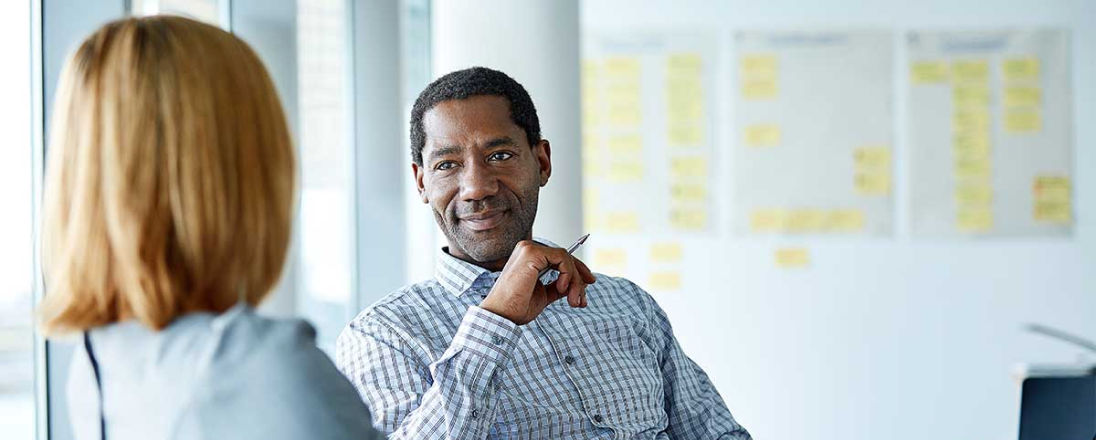 The first half of 2022 has been turbulent. It's possible that you are unsettled by the market's decline and the potential for a recession. However, at Edelman Financial Engines, we believe both the U.S. economy and your financial situation may be stronger than the news headlines might have you think.
To provide some perspective, there have been 10 bear markets and eight recessions since 1965 alone, all followed by bull markets and healthy periods of economic growth. Bear markets and economic recessions are natural parts of market and economic cycles.
Our financial planning process incorporates market and economic cycles into its assumptions because it was designed to provide for our clients through their retirement, not just one to two years. We work closely with our clients to help protect their wealth in a variety of economic and market conditions.
We invite you to read our insights below to put today's markets and economy into greater context. Then, take the questionnaire at the end to see if it's time to consult with a planner.
Inflation delivered a shock to the U.S. economy in the first half of 2022 when it surged to 40-year highs after more than a decade of near hibernation. The war in Ukraine, Covid-related lockdowns in China and slow reopenings elsewhere all conspired to exacerbate supply-chain disruptions. The distressed global supply-chain fueled inflation and sent the Fed on its rate hike trajectory. First quarter U.S. gross domestic product contracted by 1.5%, with economists partly blaming the decline on supply-chain disruptions depressing imports.
That was only part of the economic story. Beneath the GDP contraction, consumer spending remained strong thanks to a robust labor market. Nonfarm payroll gains averaged more than 480,000 per month, maintaining the tightest job market in decades and driving wage gains. Headlines don't always focus on the good news however.
The news is replete with stories on the possibility of recession. Some headlines even mention "stagflation" – high inflation coupled with high unemployment and sluggish demand. At this point, you may assume a recession is inevitable. The reality is that the economy has both tailwinds and headwinds. Let's put the economy into perspective for your finances.
The Fed has a tough challenge ahead of it. Not all factors fueling inflation are in the Fed's control, like the war in Ukraine. The question is: How does the Fed execute an intense monetary tightening regime without driving the economy into a recession?
It's natural to be unsettled about the possibility of a recession. Let's remember economic slowdowns, and even recessions, are simply a part of the economic cycle that can lead to periods of solid growth. There are ways to help gird your finances for economic weakness, for example, setting aside cash reserves that provide for you over a one- to two-year period.
We agree with most economists that heightened inflation is not here to stay and expect it to ebb over the next couple of years, with some key drivers being transitory, such as China's lockdowns. We don't believe two or three years should impact your long-term financial planning, which may assume a period of 20 to 30 years if you're retired, and more if you aren't yet.
ECONOMIC FUEL
Robust labor market
Strong consumer spending and wage growth
Supply-chain issues may get some relief
INFLATION Tip
It may be helpful to look beyond aggregated government data on inflation like the Consumer Price Index and think about your "personal inflation rate." For example, which of your ongoing costs have risen? A planner can discuss with you how you may want to adjust your finances to manage your personal inflation rate.
We expect the Federal Reserve's rate hikes will create an economic slowdown. That's what they are intended to do. While a recession is a possibility, we don't see it as a foregone conclusion.
CONSIDER THESE FACTS:
The second quarter 2022 Survey of Professional Forecasters, a group of prominent economists, still forecasts the U.S. economy to grow in 2022 and 2023.
The healthy job market is supporting solid consumer income and spending.
Market-based indicators expect a decline in heightened inflation over the next two years (see chart below).
Follow the data, not your emotions. Fears of a recession don't predict actual recessions. If you have any concerns or questions about how a potential recession will affect your finances, please don't hesitate to contact an Edelman Financial Engines planner. We're here for you.
The market is signaling an inflation decline
The first half of 2022 saw inflation rise to over 8%, its highest in 40 years. But market indicators see the rate of inflation declining in the next two years and "normalizing" to around 3% five years from now.
Questionnaire: Should you consult with a financial planner?

Investing strategies, such as asset allocation, diversification or rebalancing, do not ensure or guarantee better performance and cannot eliminate the risk of investment losses. All investments have inherent risks, including loss of principal. There are no guarantees that a portfolio employing these or any other strategy will outperform a portfolio that does not engage in such strategies. Past performance does not guarantee future results.
An index is a portfolio of specific securities (such as the S&P 500, Dow Jones Industrial Average and Nasdaq composite), the performance of which is often used as a benchmark in judging the relative performance of certain asset classes. Indexes are unmanaged portfolios and investors cannot invest directly in an index. Past performance does not guarantee future results.