Which home improvements add the most value?
Important factors that impact resale value and return on your investment.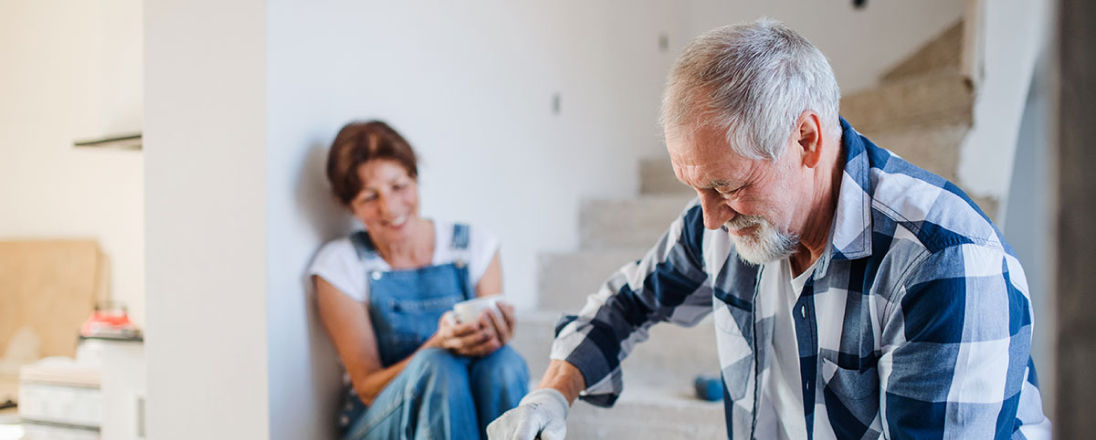 Are you thinking about making home renovations? You might wonder what the best home improvements for resale would be. The following guidelines, based on Remodeling magazine's 2021 analysis of remodeling projects around the country, can give you a general idea on what you could recoup when you sell your home.
HOME IMPROVEMENT ROI CHART
In general, you're less likely to fully recoup your investment in a major kitchen or bathroom remodel than you are to get back what you spend on basic home infrastructure improvements such as a new roof, garage door, siding or windows. This table reveals the 2021 national averages of what various projects cost, what they were worth at resale and the percentage of cost recouped.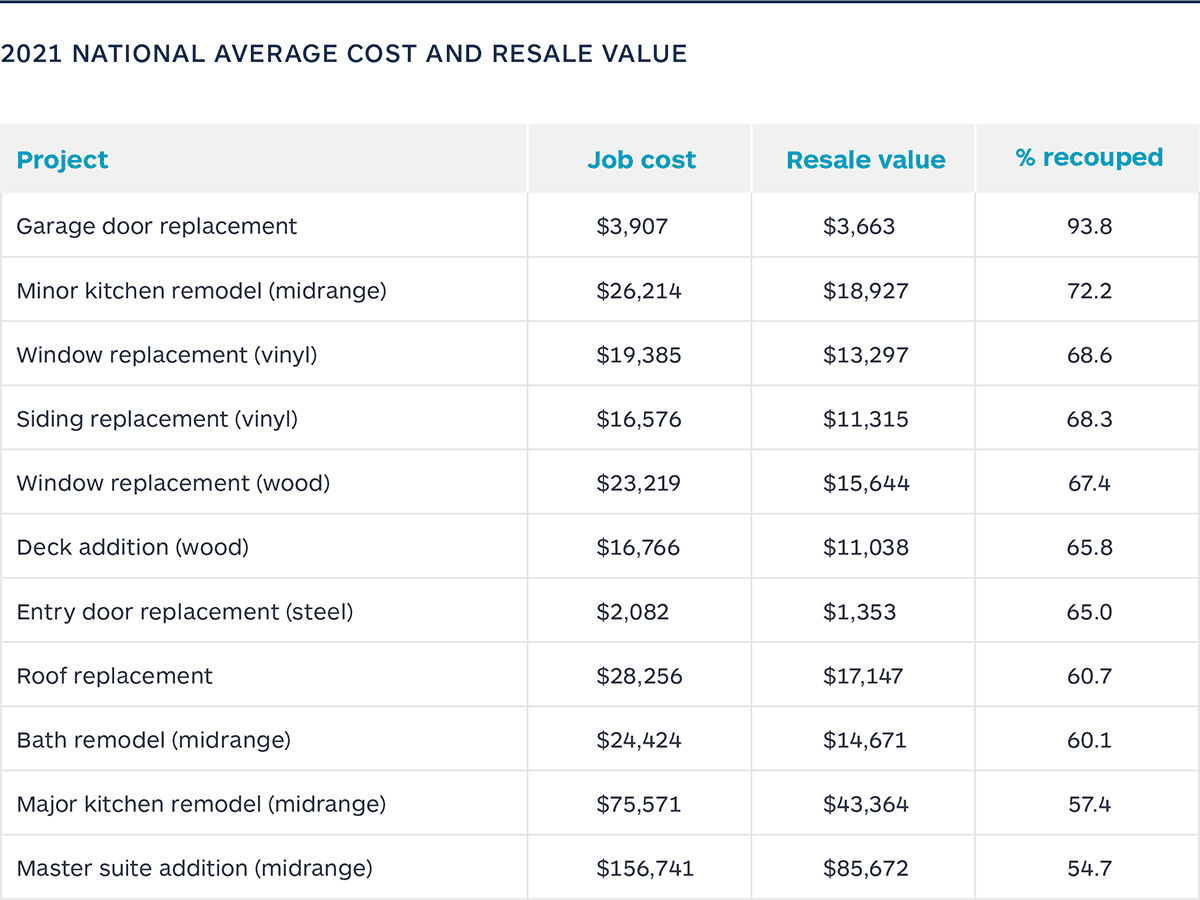 Source: Remodeling magazine 2021
Keep in mind that the dollar amounts in this chart represent national averages. The return on investment for renovations can depend on several factors.
CHOOSING HOME IMPROVEMENTS THAT CAN PAY OFF
In the hottest housing markets, springing for a kitchen or bath remodel can return far more – in some cases more than 100% of the cost, according to a Remodeling analysis. At the other end of the spectrum, swimming pools rarely return their cost because many buyers don't want to pay more for a house just to own a pool they may not even want.
When you are considering what home improvements add the most value, choose kitchen cabinets, countertops and flooring in classic or neutral colors and styles. These can be appealing to the largest number of potential buyers. For example, if you want purple walls in your kitchen to match the purple grout on your fireplace, that could be fine if you're planning to stay in the house the rest of your life. But don't expect others to equally love your unique choices.
4 FACTORS THAT IMPACT YOUR HOME IMPROVEMENT'S ROI
Don't overimprove your home relative to your neighborhood home values. For example, if you want to spend $42,000 for a top-notch kitchen remodel in a house worth about $150,000, that could make sense if that home is surrounded by houses worth $200,000. But you may want to think twice about upgrading your home's value to $300,000 when it's in a $150,000 neighborhood. Before you begin, it's wise to consult a real estate agent who specializes in your neighborhood to get input on which improvements to make as well as how much is too much.
Regional differences also come into play in the real estate market. If housing is in great demand – as it is now in most of the country – buyers could be willing to pay more for your improvements.
Be prepared for surprises. For example, you may be hit with increased property taxes when your home is reassessed after a major upgrade. You may also find that one home project leads to another, then another.
HOW TO PAY FOR HOME RENOVATIONS?
Last but not least, how will you pay for these renovations? Ideally, you have already set aside funds for these renovations. If not, should you take equity out of your home by refinancing your mortgage?
This could be a good option for you if you planned to refinance anyway and the equity is pulled out with a reduced interest rate that does not push your monthly payment above what you were previously paying. What about your cash reserves? In general, using money from your emergency fund may not be the right move. There can be other options available, such as a home equity line of credit, FHA 203(k) loan or other personal loans, but these can come with a high borrowing cost, and you may not get the ROI out of the renovation upon resale. If you are interested in a home remodel, talk with a financial planner about what options could be appropriate for you.