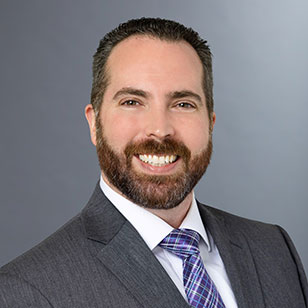 Here to act in your best interests
About me
Since joining the financial services industry, I've had the opportunity to help clients first acknowledge and then prepare for life's uncertainties. I work with my clients to help them feel more confident about reaching their goals and more inspired about their future. Knowing that my work has a positive impact on my clients' lives motivates me each day and makes my work feel meaningful. Outside of work, I enjoy staying active and love spending time with my family - whether it's walking the dog, watching a movie or taking a beach vacation.
Certifications
Accredited Portfolio Management Advisor™
Education
Bachelor of Science, University of Maryland, College Park
Request an Appointment
Visit one of our Locations
Baltimore II - Towson
901 Dulaney Valley Road
Suite 901
Towson, MD 21204
Explore location
Working with us
The further you go in your financial life, the more complex it becomes. That's why you need a partner who can help you plot a course. Whether you're accumulating wealth, transitioning into retirement or strengthening your legacy, your planner is by your side along the way. From tax planning to estate planning, your planner can also tap into our in-house experts for an extra layer of insight as well as our client service associates who can provide you with additional resources and support.