Advice for handling the psychological impact of a windfall

Important do's and don'ts before making any moves

Strategies to help make the most of your money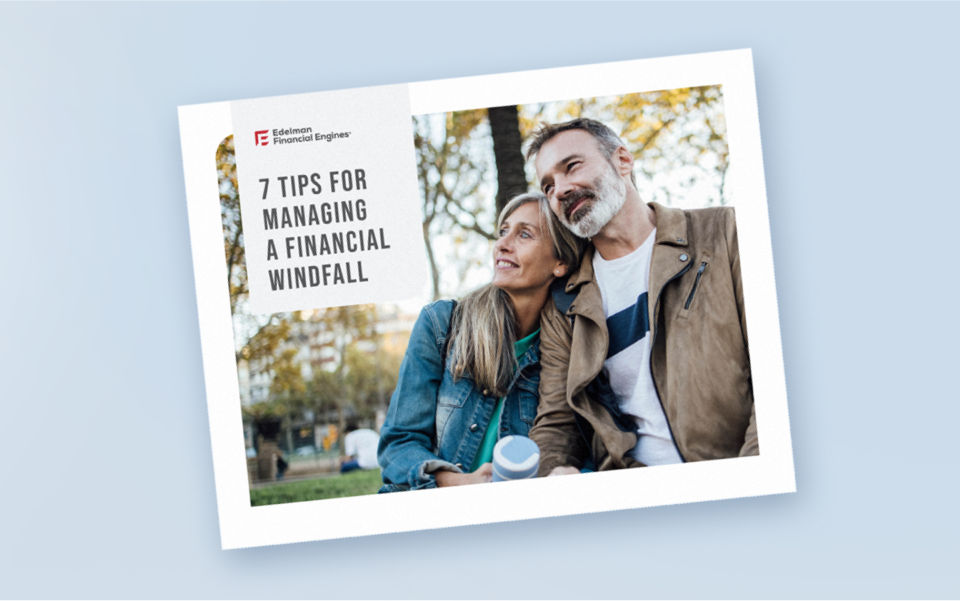 INDEPENDENT FINANCIAL ADVISORY FIRM
2018, 2019, 2020, 2021, 2022

 

 

Awarded each September (2018 - 2022) by Barron's, based on data within a 12-month period. Compensation paid for use and distribution of rating.

 

Registered investment advisers

 

 

Listing published annually in July and is based on data gathered by Financial Times in 2020.
Our Team of Wealth Planners Provides Clear Advice With Your Goals In Mind
We do what's right for you — always. We are your financial advocate, and when it comes to investment advice, we always put your best interest first.
Firm stats as of June 30, 2023

BILLION IN CLIENT ASSETS MANAGED

Firm stats as of June 30, 2023